MFlow vs Spotify
From its established vantage point, Spotify might have thought it was sitting pretty as far as socially-networked music was concerned. But that's beca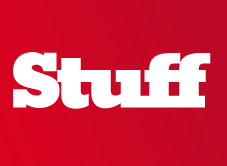 From its established vantage point, Spotify might have thought it was sitting pretty as far as socially-networked music was concerned. But that's because it didn't bank on the likes of Mflow showing up to spoil the party…
Originality
Mix one part Spotify with one part Twitter and you get Mflow. But that doesn't make our newcomer the less inventive of the two, any more than green is less of a colour for being a mix of blue and yellow. Perhaps we're swayed by Mflow's new-service smell, but we're giving it this round for bringing an extra dimension to social music.
Winner: Mflow
Social graces
Spotify's pretty social, right? Twitter, too. Flowing a track in Mflow comes with a 140 character recommendation allowance, combining the best of both. Plus its profit-sharing model means being followed is no longer about social reinforcement; it's about cold, hard cash. And what makes the world go round? Don't make us say it…
Winner: Mflow
Value
Spotify: free. Mflow: between 79p and £1.29 per track. Spotify wins. But wait – Spotify will charge you a tenner a month to dodge its increasingly annoying hair gel ads, while Mflow gives you a 20 per cent cut of any tracks your mates buy on your say-so. A potential profit in the offing and no ads? Yes, please.
Winner: Mflow
Catalogue
Mflow currently has a million tracks, with two million more 'coming very soon'. Spotify, meanwhile, has around eight million and is adding around 10,000 more each day. It's not as much of a drubbing as you might expect for the start-up, but Spotify still takes this round comfortably.
Winner: Spotify
Interface
Mflow's home screen is a dark, slick environment suited to long, moody bouts of music appreciation. Beyond that, it gives way to trance-shattering white lists. Teething it may be, but we'll take Spotify's simple, dark greyscale skin with our tunes. Non-premium members will have to endure Spotty's clutter of display advertising.
Winner: Spotify
Annoyance
Even with its insistent, clamouring advertising, Spotify manages to come out on top here. How? You can listen to an entire track without getting one of your mates to recommend it. With Mflow you get just 30 seconds, even if you flow the track. And there's no way to sync it with your existing music library. Grrr…
Winner: Spotify
Result
It may look like a big, fat, old draw we've got going on here, but we don't like to sit on the fence. Like any social tool, the proof of Mflow's pudding will be how many people decide to take a bite of its offerings. Spotify has already earned its stripes, and has an enviable catalogue that Mflow will find it hard to beat. We like both, and think Mflow has a bright future. But for now Spotify claims the victory spoils.
Winner: Spotify