Microsoft announces Windows Phone 8 launch event date
Put October 29th in your diary - that's when Windows Phone 8 will be formerly introduced and Microsoft gets serious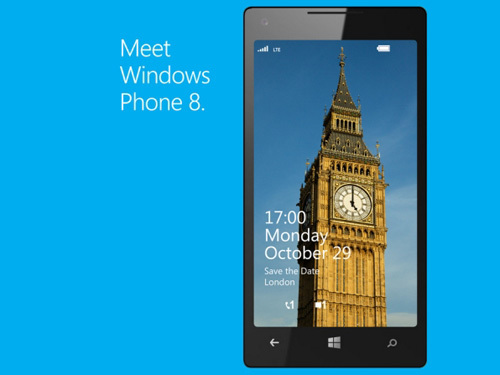 We've seen Windows Phone 8 already on the Nokia Lumia 920 and HTC Windows Phone 8X but a lack of a software development kit and no real news since then has kept us up at night wondering what might be up Microsoft's money-filled sleeves.
Thankfully for our sleep patterns and sanity, Microsoft has sent out invitations for the big WP8 launch event in the UK, telling us we will "Meet Windows Phone 8" on October 29th – four days after the big Windows 8 launch. Also scheduled that day is another Microsoft event in the US, allaying fears the UK would see the new mobile operating system at a later date.
The invitation gives little else away besides the trivial fact the owner of the Windows Phone 8 device has a missed call and a text message to read. However, at the top left is the acronym LTE, suggesting the 4G-enabled Nokia Lumia 920 and Lumia 820 may be shown off alongside other details of Microsoft's high-speed mobile broadband strategy.
Microsoft promises lots of cool functionality but supposedly the full SDK was leaked recently and it yielded no surprises. Guess we'll just have to wait until October 29 to see what Windows Phone 8 has in store for us. Hopefully we'll finally see how much the Microsoft Surface tablets will cost, too.
You may also like
Stuff Gadget Awards 2012 – Tech Transport of the Year shortlist
Stuff Gadget Awards 2012 – Tech Accessory of the Year shortlist
Stuff Office Cat's diary – 09/10/12