Microsoft Office 2013 is ready for Windows 8
The world's most famous work suite has had a major touch-sensitive overhaul and is ready for your prodding fingers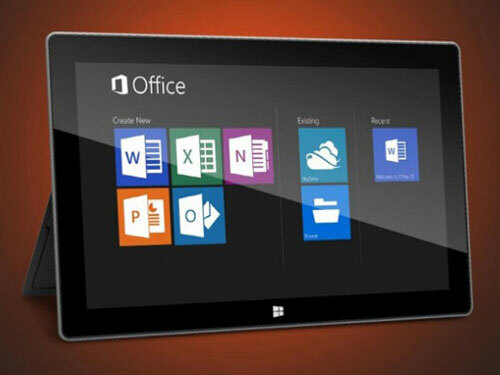 The last time Microsoft Office got us excited was when Clippy went 3D. But now that Office 2013 is all but ready for its Windows 8 reveal – adding touch sensitive features to the work suite – we're geeking out.
New features include the ability to edit PDFs in Word and embed YouTube clips into documents, while Skype will be added directly into Office 2013. And, of course, Microsoft has added cloud syncing features as well as revamping Word, Outlook, PowerPoint, Excel and One Point.
Coding and testing is all done and Office 2013 has been released to manufacturers. But apparently the Windows 8 October 26th release date won't bring Office 2013 – as the name suggests, we'll have to wait until early next year before it drops. But on the plus side anyone who buys Office 2010 after October 19th will get a free upgrade to Office 2013 on its release.
[via Pocket-Lint]
You may also like
Apple iPhone 6 to have fingerprint reader?
Amazon Kindle Paperwhite is out now in the UK
Medal of Honor Warfighter – hands on