Microsoft Office for iPad heading for the App Store
Excel, PowerPoint and Word prepare to pick a fight with Apple's Numbers, Keynote and Pages on away ground – the iPad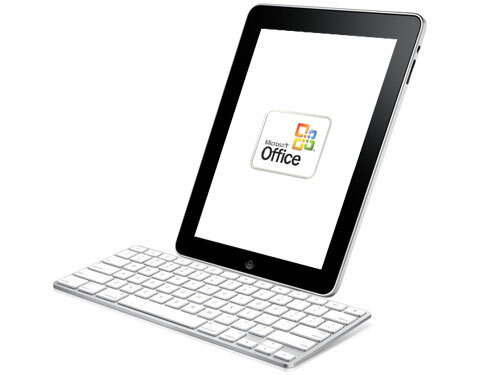 Apple's productivity suite – Pages, Keynote and Numbers – have been availble since the iPad's 2010 launch, but now their comfortable positions near the top of the app productivity chart are in jeopardy… because Microsoft Office is said to be wrestling its way into the App Store.
Previews dug out by The Daily of Microsoft Office for iPad suggest the ubiquitous software suite is indeed headed towards our favourite fruit-based glass rectangle. And while there are suggestions from the wider webosphere that such Office minors as Access and Outlook may also be bound for the App Store, we at Stuff think not. We do, on the other hand, think tying the iPad-based versions in with Microsoft's existing cloud suite – Office 365 – would make mighty good sense.
Early previews circulating the web show the Microsoft Office app with a Metro UI-style interface similar to Windows 8, which will suit the iPad's touch-screen. And of course, we'll expect versions to follow on Android tablets, plus of course the glut of Windows 8 slates 2012 promises to bring. We'll get to work on a spreadsheet when we've got a few more details.
You may also like
LG announces a trio of L range Android phones
ZTE previews the Android 4.0 Mimosa X
Sony files patent for a Kinect-like device