Microsoft Surface price hinted as US$500 by Steve Ballmer
That rumoured sub US$200 price tag has been thrown out the window by the Microsoft CEO himself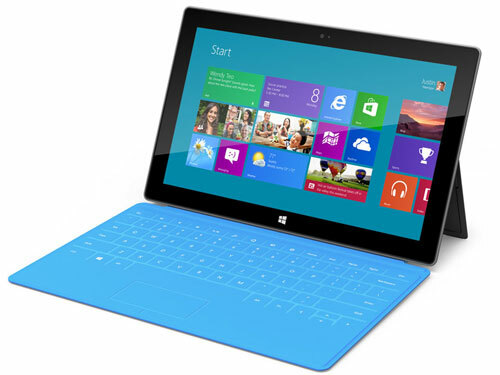 The Microsoft Surface is the most anticipated tablet since the iPad 3, and its price has the interwebs sparking rumour stories regularly.
The most prominent of these was the sub US$200 (£123) price that would pit it against the Nexus 7 and Amazon Kindle Fire. Now Microsoft CEO Steve Ballmer has said it absolutely won't be that cheap. He says those low end tablets can't offer the functionality more pricey ones do. Instead he compares it to laptop pricing of between US$300 (£185) and US$800 (£494) – calling the middle ground the sweet spot – suggesting a US$500 (£308) price.
Of course since there will be several storage options and two different Surface tablets, in the Windows RT version and the full Windows 8 Pro slate, prices will vary greatly. But it's nice to see no mention of anything too pricey – he even brings up the iPad as a well priced device, suggesting that's what he's gunning for. But will adding a keyboard be enough to match Apple's might? We'll have to wait until the Surface's October 29th release date to find out.
[Via CNET]
News story by Tony Horgan
You may also like
Fujifilm X-F1 compact camera announced
Fitbit One and Zip have the technology to rebuild you