Microsoft Xbox Illumiroom revealed in detail
Turn your whole room into a gaming screen with this immersive combo of Kinect, projector and TV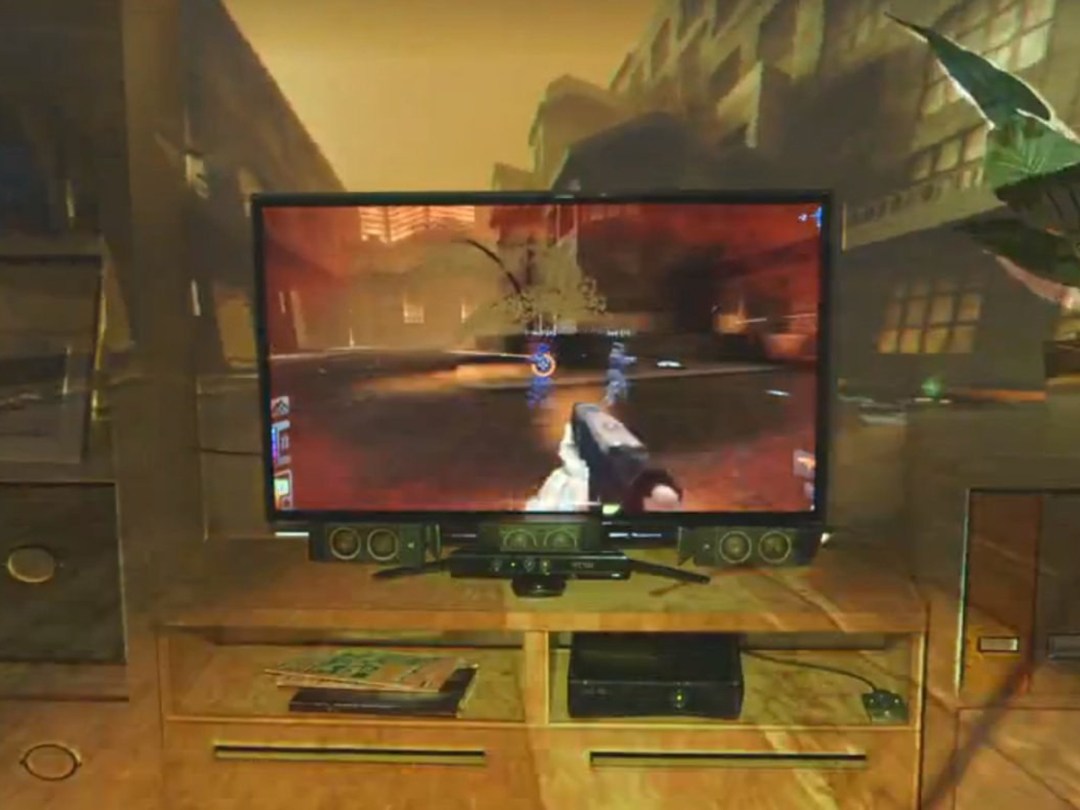 While HD, 3D and 4K are all good and well it's Microsoft's Illumiroom that has us itching for the future to arrive sooner. The next Xbox and Kinect 2.0 could bring with them a whole new way to enjoy entertainment at home.
When we reported on the Xbox Illumiroom earlier this year, few details were available. Now a five-minute demo video has been released – revealing details like an extended field of view, augmented reality that enhances elements of your living room, scenery-specific backgrounds like snow falling on your book case, weapons-only extension for bullets flying past, and even collectable item highlighting with glowing boxes appearing in the corner of your eye.
Check out the video for full details and don't miss our coverage of the next Xbox launch on May 21st.
You might also like: Samsung Galaxy Note 3 specs and photos leaked