Modu finally gets its UK launch
The world's lightest phone gets its UK shelf space a year after international launch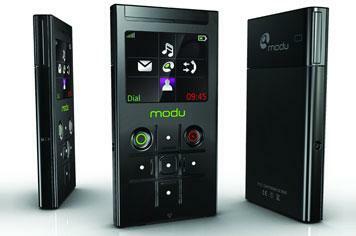 So, we were expecting the Modu 2 to rock up about now, but we'll settle for this – Modu 1 has launched in the UK over a year after it became available elsewhere.
A quick glance at the spec sheet reveals a 1.3in OLED screen, up to 2GB of storage and a trim figure of less than 8mm.
The skinnable mobile is the world's lightest, and both the handset and an assortment of jackets will be on sale exclusively from Purelygadgets. It'll set you back £130, with jackets starting from £30.
Not sure if you should want one? Check out our Modu preview. Then have a squizz at the video.