More iPad Mini leaked shots appear
More spy shots appear – but are they the real deal or simply Chinese knock-offs?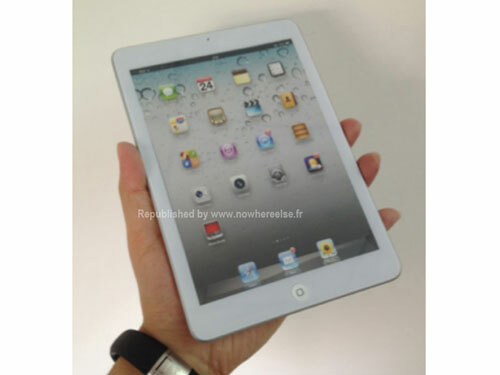 Earlier today we reported on some images that purportedly showed the iPad Mini's casing – and here are some more, including some of the front of the rumoured device.
Appearing on French site Nowhereelse.fr, the images are low resolution, which sets off a few alarm bells – and there's something a little "off" about the look of the home screen. So we'd take them with a hefty pinch of sodium chloride.
Interestingly, the rear casing shown in these pictures is markedly different from the other "leaked shots" that appears last week. So one of these things is not the iPad Mini case.
UPDATE: Read our iPhone 5 review
[via Nowhereelse.fr]
Samsung Galaxy S3 Jelly Bean update release date imminent
Apple patent reveals Peek Mode for Smart Cover
EE's UK 4G network – need to know