Motorola RAZR i features Intel CPU and bezel-free display
If an edge to edge 4.3in screen in a water repellent case with Intel power and Android sounds good, read on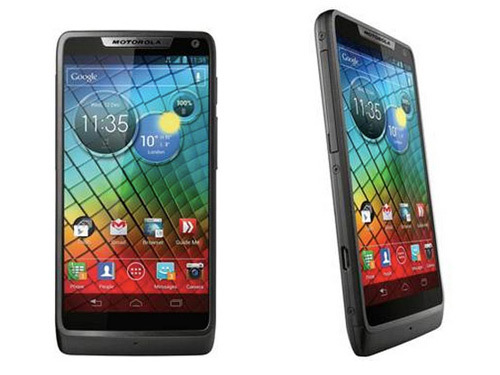 Motorola has just taken the wraps off the RAZRi, a new super smartphone that brings Intel power and Android together with a near bezel-free display.
The Motorola RAZRi crams a 4.3in Super AMOLED screen with Gorilla Glass protection into a compact water repellent body by virtually eradicating bezels for an edge-to-edge screen. But the RAZRi's beauty isn't just skin deep – inside it packs a super fast 2GHz Intel CPU and 2000mAh battery, to keep it zipping along for ages. All that and you get NFC tech and an unlockable bootloader, too. Oh and the 8MP camera starts up in less than a second with the dedicated button and shoots 10 snaps in less than a second – better than some SLRs. The only downside we can see is it ships with Android Ice Cream Sandwich, but even that isn't so bad as it'll be upgraded to Jelly Bean shortly anyway.
The RAZRi will be available from October – but we'll be getting our paws on it shortly. Check back for our hands-on review.
You may also like
Leica announces new M, M-E and S cameras
iPhone 5 racks up two million pre-orders