Move around 180 degree iPad video with Condition One
Is this the future of mobile video? You get to sit in the director's chair with this fancy new format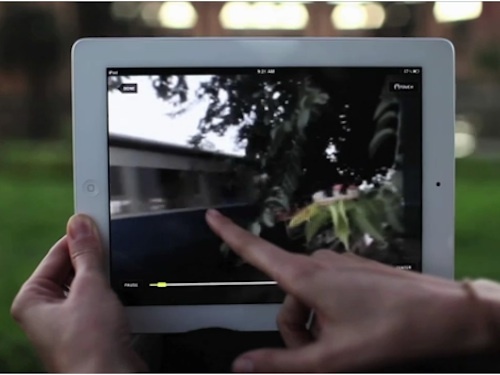 Fans of 360 degree tours of incredible, money-no-object hotels will like Condition One. It's a video format created by war photographer Danfung Dennis' start-up (of the same name) that brings video into the mix. And by video we mean 180 degree footage for users to pan around and swipe up and down to their hearts' content.
The idea is to immerse us in video on the iPad (or iPhone) by ditching editing techniques and letting the viewer play with the interactive footage. So it's good fit for documentaries, video journalism and travel videos. To create Condition One videos, you'll need a camera with a capable sensor (not your average compact or smartphone) and editing software like Final Cut Pro and Avid.
While we can't wait for movie scenes you can move around in, no doubt these will be tricky to shoot for now. Popular Science, The Guardian and Mercedes-Benz have all already signed up to Condition One to spruce up their apps though and you can take a look at New York's High Line Park now in the Condition One iPad app. Careful not to get too dizzy.
Condition ONE Technology from Kristin Rodriguez on Vimeo.
[via GigaOM]
Use your iPhone as an Xbox 360 remote
Twitter – now with extra interactivity
Best MacBook Pro Retina Display alternatives