Movie classics – The Graduate (1967)
  Everyone knows The Graduate, right? It's about a married woman seducing a college graduate. Mrs Robinson (Anne Bancroft) is the empowered couga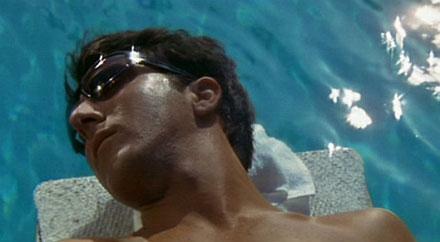 Everyone knows The Graduate, right? It's about a married woman seducing a college graduate. Mrs Robinson (Anne Bancroft) is the empowered cougar pouncing on Dustin Hoffman's stuttering Benjamin Braddock.
The film's primary draw was shock factor. In 1967, it was still risqué to depict a middle-aged woman getting it on with her husband's business partner's son. Sure, this was a good 15 years after Lolita was published, but then – as now – films were censored with a heavier pen than books.
In 2010, there's nary a shock in sight. Yes, it's all a bit icky if you think about it too much, but not in a Human Centipede way.
That said, it's still a great film. Every performance is flawless. Simon & Garfunkel's harmonies float over the hazy photography from the travelator opening credits to the final scene (which has been canonised in Hollywood history).
Interesting trivia: the song Mrs Robinson, which first appeared in The Graduate's soundtrack, was originally going to be about Eleanor Roosevelt, but director Mike Nichols begged Paul Simon to change it for the film. Hence all that nonsense about going to the candidates' debates. You live and learn, eh?
The Graduate, £16 on Blu-ray from Play.com