Movie classics – Leon
In 1994 Luc Besson packed his French cool (and Jean Reno) in a suitcase, and jetted off to New York where he added Gary Oldman and Natalie Portman in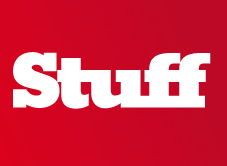 In 1994 Luc Besson packed his French cool (and Jean Reno) in a suitcase, and jetted off to New York where he added Gary Oldman and Natalie Portman in her debut role to make a stylish thriller that manages to be both exciting and heartwarming in equal measure.
"I'll have that tooth out in a jiffy."
Jean Reno plays Léon, a pensive loner and hitman (or 'cleaner' as he likes to call it) who reluctantly takes Mathilda (Natalie Portman) under his wing after her family are slaughtered by corrupt DEA agents who turn on her drug-dealing father, led by Norman Stansfield (Gary Oldman) .
The growing bond between Léon and Mathilda makes this, essentially, a tender buddy movie. But to call it Lethal Weapon without the one-liners would be selling it short. Luc Besson's direction makes it a beautifully shot film with a universal appeal.
And the quote of the film? "EVERYONE!!!"
Léon: Director's Cut (Blu-ray)
£7.99, play.com
Follow us