MSI Wind Top AE2400 is official
We knew this one was coming; MSI showed off its new all-in-one at CeBit 2010 and again at Computex a couple of weeks ago. But it's still nice to becom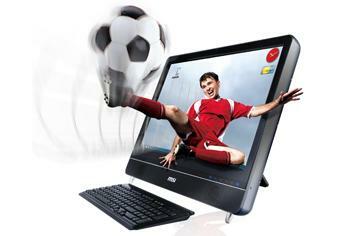 We knew this one was coming; MSI showed off its new all-in-one at CeBit 2010 and again at Computex a couple of weeks ago. But it's still nice to become properly acquainted with the 2.7GHz multimedia 3D workhorse.
Aimed at the movie and game crowd, the latest Wind Top AE2400 has a 23.6in HD display, amply supplied by the discrete ATI Radeon 3D graphics card's 1080p output.
The screen is fully touchable if you don't mind buttering up your viewing zone, but best have a cloth handy to wipe down the widescreen and enjoy its boosted response times as you watch a Blu-ray on the built-in drive.
MSI's new Wind Top will cost £950.