MWC 2012 – Huawei announces the MediaPad 10 FHD
Not only is it the first ever 10in quad-core tablet, but it also has the highest ever screen resolution and can even iron your shirts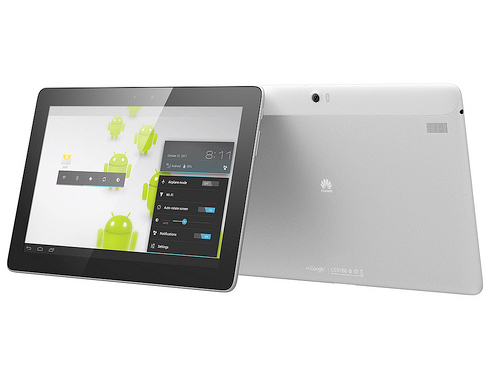 Huawei has announced the world's first 10in quad-core tablet, the MediaPad 10 FHD. Huawei has gone all-out for MWC 2012, claiming the MediaPad 10FHD is not only the fastest quad-core tablet around, but also has the industry's highest screen resolution.
The Huawei MediaPad 10 FHD runs Android 4.0 Ice Cream Sandwich on Huawei's own 1.5GHz K3 quad-core processor, which it says is the smallest quaddie in the in the business. For those 4G fanboys among you, the MediaPad also supports LTE.
The MediaPad 10 FHD's screen does sound pretty impressive: it sports a 10in 1920×1200 IPS display, so watching a film on the bus home should make for a visual treat. The camera is a suitably meaty 8MP automatic-focus, and there is the obligatory low-def front facing snapper for Skype.
These mega-specs are wrapped up in a slick, surprisingly light aluminium alloy unibody, weighing in at just under 600g.
It's also 8.8mm thin, which begs the question: where does the battery go? Huawei's not shy about sharing the meaty tech-specs, but is keeping schtum on the power front. We'll be pressing them for answers when we get our hands on the MediaPad 10 FHD. Stay tuned for that, and all the latest MWC stories.
MWC 2012 – Orange launches Intel-powered Santa Clara
Get a free copy of Mass Effect 3 today
MWC 2012 – ZTE unveils its quad-core flagship Era smartphone