MWC 2012 – Nokia 808 PureView launches with 41MP camera
Your eyes will bleed and cameras will flee as the Nokia 808 PureView dazzles with its snapping skills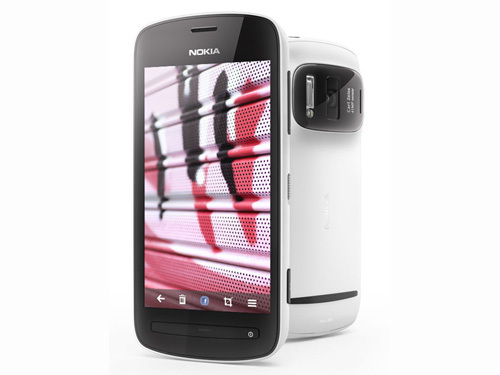 Nokia has just unveiled its 808 PureView, a 41MP camera toting smartphone. Too many you say? Not when it means 3x digital zoom without loss of quality.
Apart from an f/2.4 Carl Zeiss lens, 1080p video at 30fps with 4x lossless zoom and CD quality sound, the 808 PureView also manages to cram a 4in AMOLED Gorilla Glass screen into that sexy shell.
So what exactly is PureView? Nokia describes it as having three benefits. The first is shooting at, say 5MP, you can zoom in up to three times digitally without any quality loss. The second is Creative Shooting Mode at 31MP, which lets you zoom or crop images after they're shot, to find the best picture within a picture. And thirdly PureView uses oversampling for better low light performance – while in normal light it means a faster shutter and reduced camera shake. All in all it sounds like a super camera. So what's the catch?
Sadly there is one – the operating system. If you want a powerful camera in your pocket you'll have to get to grips with Nokia Belle OS. Nokia has been adding updates of late to get attention, with little paid. Maybe now their OS lives inside such an impressive piece of hardware it will start getting love like its parent, Symbian of old.
Check back for our hands-on review at MWC 2012 of the 169g handset to see if that 1.3GHz processor can hold up with 41MP of snapping on demand.
You may also like
Adobe Photoshop Touch for iPad out now
Is Apple shipping the iPad 3 in secret?
MWC 2012 – Samsung Galaxy Note 10.1 tablet goes official