MWC 2012 – Nokia Lumia 610 gives you Windows Phone on a budget
Take Microsoft's upstart OS for a spin on this £160 cheap and cheerful Nokia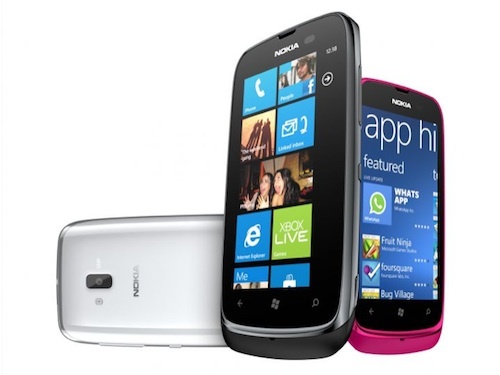 Nokia's no-frills addition to the Lumia family has arrived today in the form of the new Lumia 610. Looking pretty fresh, with Lumia 710-styling, the Lumia 610 is set to be the cheapest Windows Phone 7.5 handset yet as the two titans have worked together to squeeze any inessentials out of the OS to lower the spec requirements.
That means an 800MHz processor, just 256MB of RAM and limited features – so no Bing Local Search or automatic SkyDrive uploads for you, sir. But the Lumia 610 is still shaping up to be a great value smartphone – you get the same Live Tiles and People Hub integration with social networks as on other Lumia handsets as well as tidy extras like Nokia Music, Nokia Drive 2.0 and Nokia Maps.
There's also the enviable Xbox Live hub and suite of Microsoft Office apps – not bad for a sub-£200 smartphone. Plus a none-too-shabby 5MP camera (we'd imagine the same one as the Lumia 710) with a LED flash and unspecified video skills.
We've not heard any confirmation from Nokia that the 610 will ever see the light of day in the UK but keep an eye on our Mobile World Congress 2012 channel for our hands-on and more details.
MWC 2012 – Invoxia announces AudiOffice dock for iOS devices
MWC 2012 – Nokia 808 PureView launches with 41MP camera
MWC 2012 – Panasonic reveals Eluga Power smartphone