MWC 2013 – Nvidia Project Shield – Hands on
Part tablet, part Xbox 360 controller, all Tegra: Nvidia's handheld console is a surprisingly nice thing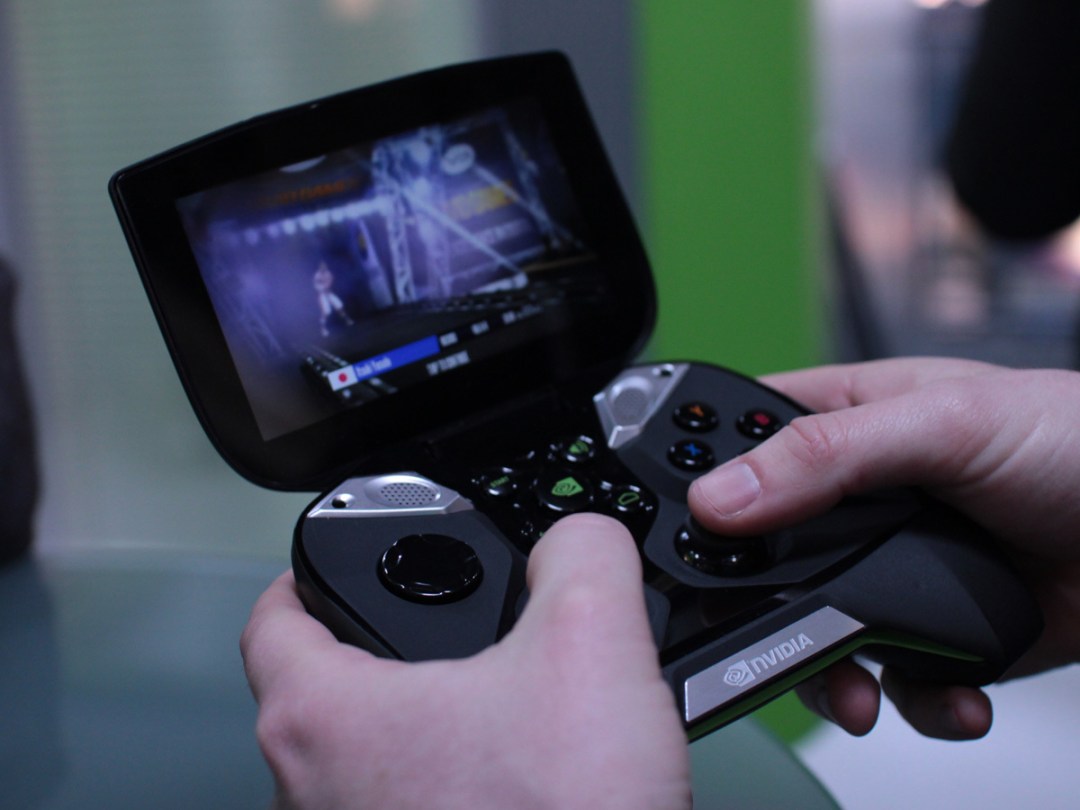 When Nvidia announced Project Shield at CES last month, we weren't sure they hadn't just taped a 5in tablet to an Xbox 360 controller. But in person, it makes more sense. It feels solid and reassuringly heavy in the hand, and the flip-up screen doesn't wobble. Two speakers sit under the screen.
The Shield's controls are packed into an indentation to allow the screen to close over the top, but they're very thumbable. The sticks are not as large or firm as those on a full-size console controller, but they're still proper controls, and there are nice arched triggers on the back. We didn't have a PlayStation Vita to hand, but we'd say the Shield could give it a run for its money in the controls department.
The screen's nice, too, and with a Tegra 4 chip rumbling away under the hood, the vanilla Android (Jelly Bean) OS is as smooth and slick as a freshly Brylcreemed otter. Visually demanding games such as Real Boxing play with no perceivable lag, and load quickly.
While Nvidia was keen to affirm that Project Shield is still very much a Project, we're impressed by its power and build quality. What we can't say is who will buy one. Although it folds down to the size of a controller, it's not a pocketable as a 7in tablet, and that reassuring heft could turn into plain old weight in a bag.
There's no word from Nvidia on price yet – but if it costs more than a full-size console, it might be hard to justify that expense. That said, it's an original product that seems to work well, so we look forward to getting one in for a full review.
Check out all of our Mobile World Congress coverage
Students create cardboard computer components
Battle the undead with an Oculus Rift in Zombies on the Holodeck
LG Optimus G Pro hands-on