MWC 2013 – will the iPhone 6's Home button be a fingerprint scanner?
Unlock straight to any app based on which finger you use, pay securely, and lock your photos – all with a swipe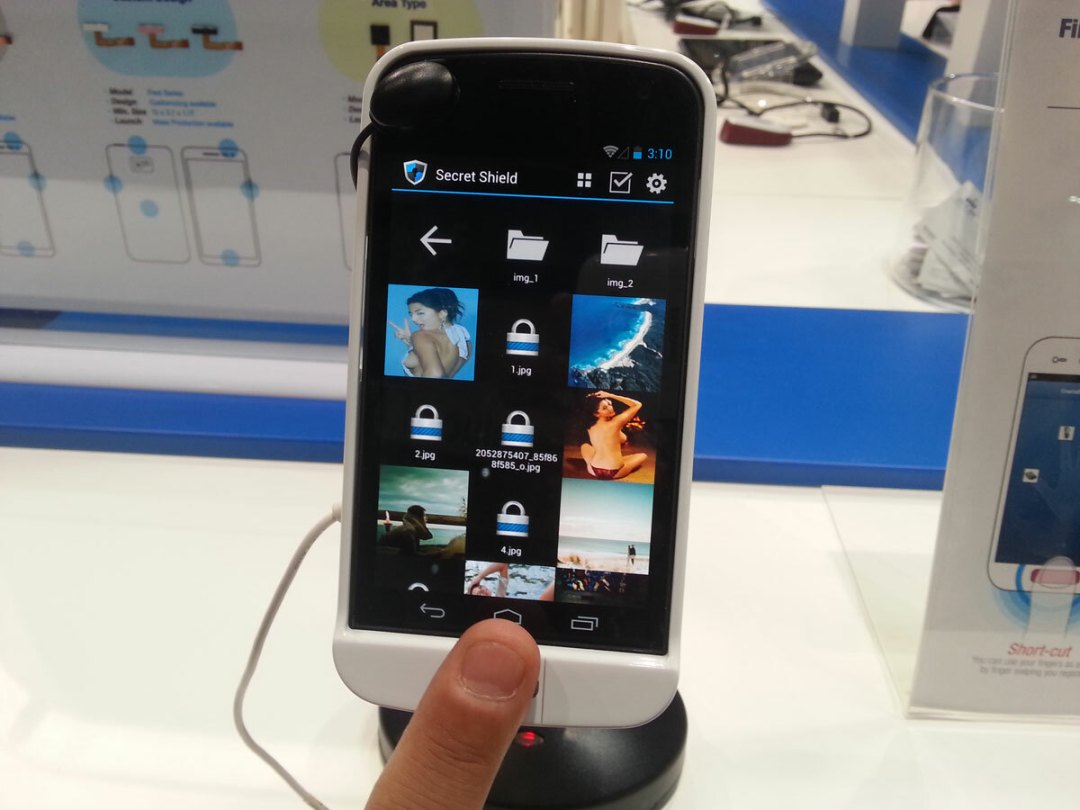 In the most secure area of MWC, after being patted down, x-rayed and bag checked, we were allowed to see the latest biometric trackpad smartphone from CrucialTec – shown here running on a Google Nexus handset. The real deal will be subtly built into the Home button of two smartphones – they're not saying which phones – due out this summer. But who announces smartphones in the summer? That's right, Apple and Google.
Of course, when we put this to the CrucialTec team, they kept well and truly schtum. But we can report that the fingerprint reader worked perfectly every time with a simple swipe over the main button. Its ability to recognise different fingers means you can unlock securely, jumping straight into a different app for each of your ten digits.
It also means paying in Google Play is more secure as you swipe to confirm transactions – plus you can lock items like photos by simply holding the icon and swiping on the pad. Yes, it's a pad as well as a button, allowing you to easily scroll one-handed. Which the owner of the test phone above will doubtless find helpful.
So it looks like the iPhone 6 and latest Nexus – or whichever lucky phones do end up packing this tech – could make mobiles more secure than ever, and do away with cards once and for all.
Read more stories from MWC 2013 here.
You might also like
This is what the PS4 menus look like
MWC 2013 – Best phones in show
Assassin's Creed 4: Black Flag – pirate theme confirmed