MWC 2013 – ZTE Grand Memo hands-on
We wrap our hands around ZTE's 5.7in gigantaphone at Barcelona. Are your hands big enough?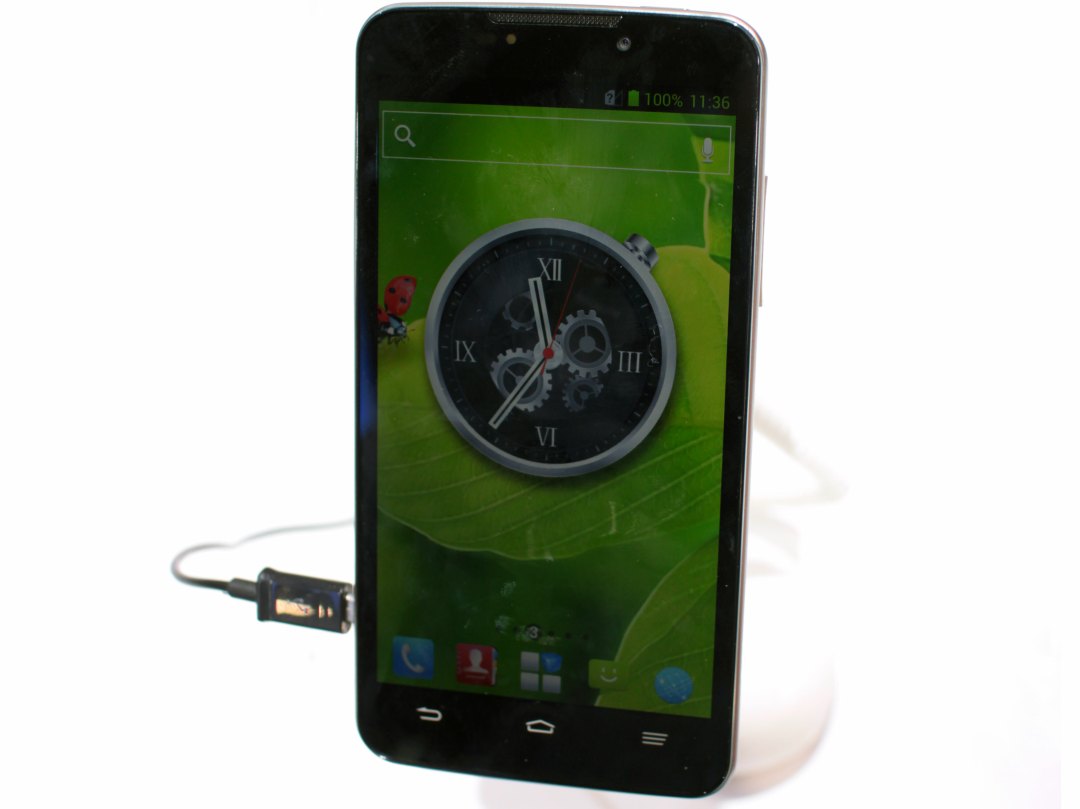 The last year has seen an increase in phablets, really big smartphones with screens of 5, 6 or even, if you want to call Samsung's new Note 8.0 a phoneblet, 8 inches. But Chinese phoneufacturer ZTE has just unveiled a bigphone that really takes the biscuit: the Grand Memo. Just look at the size of that thing.
ZTE says the Grand Memo's 720p screen is  5.7in from corner to corner, but in person it looks even bigger – it's practically as big as a man. It takes both hands to lift, and if you would need to have enormous trousers to fit it into your pocket. Like Huawei, ZTE prices its handsets pretty competitively, but it's worth taking the cost of having these trousers specially made into account.
The spec sheet for the Grand Memo says it's a slender 8.5mm thick, but we beg to differ. That thing has to be six inches across. And while we were led to expect superb performance from its Snapdragon 800 chip, all that happened when we started swiping at the screen here at MWC was that a tired-looking Spanish girl came over ans asked us to stop touching the 'exhibit'. Sorry senorita, but we've got journalism to do.
EDIT: We have since been shown a different sample of the Grand Memo that does appear to be a lot smaller and more powerful. We hope to bring you more detail in due course.  
Check out all of our Mobile World Congress coverage
Stuff Office Cat's Diary – 26/02/13
Myo armband uses muscle twitches for gesture control
Voyager brings back the carphone