My Gadget Life – Mario aka Charles Martinet
Mario is 25 years old. We caught up with the voice of the world's most energetic plumber to talk gadgets, auditions, DIY and – naturally enough – the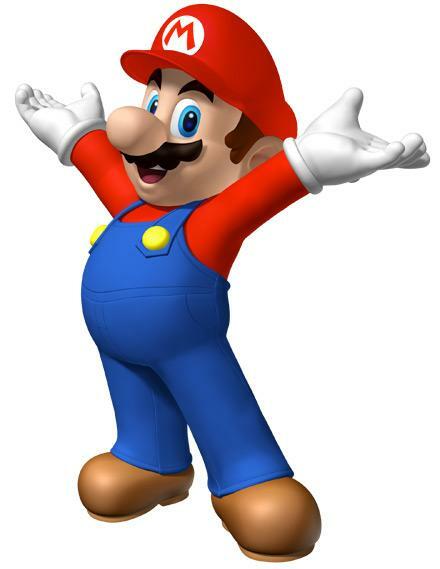 Mario is 25 years old. We caught up with the voice of the world's most energetic plumber to talk gadgets, auditions, DIY and – naturally enough – the most enduring character in gaming. Here's Charles Martinet, aka Mario's vocal chords, in his own words…
I love my gadgets
But I'm not as good with technology as some people. I still hand the TV remote to my niece and she programmes the whole thing to work perfectly in about three seconds. Maybe it's a generational thing. I tried to teach my Mum how to work on a computer and it was like a foreign language to her.
I've been an Apple user for about 25 years
My first Mac was a Mac Plus. Back in those days you got a 20MB hard drive and that cost about $650. These days you can barely even store your own name on that amount of memory. I think there's a similarity between what Nintendo and Apple do in terms of brilliance in innovation, creating new things and dedication to fun. You always get a sense of it being very much for the user.
My favourite gadget of the last 20 years is the Wii remote
It's just the fact that you can take it in your hand and suddenly you have a sword, you are in the game, you can tilt and move things. It's just the most amazing invention. It revolutionised gaming for me.
I love being Mario
I've never slipped into the voice to order a pizza or anything like that but I do sometimes find myself singing the theme tune. The best part of my job is meeting Mario fans all over the world. I love it. They really love these games, they're always interested in the next one and to be a piece of that is a real privilege for me.
I almost didn't bother to audition for the part
I was at the beach and my friend said 'hey you should go to this audition' so I turned up and the producer said the character was an Italian American plumber from Brooklyn. At first I was gonna do a stereotypical New York accent but I didn't want to do someone mean sounding or gruff, I didn't want to scare kids or anything so I don't know why but the Mario voice just came out of me.
My plumbing skills are pretty good
I recently took out a garbage grinder and replaced it with another without any mess, leaks or fuss. However, I was changing a part in the cistern of a toilet and I must've tried to fix that eight times. Each time I'd think I'd fixed it but as soon as I walked away it wouldn't shut off and the water would keep going and going. It must've had it in for me. It was the Wario of plumbing.