My Gadget Life – Stephen Fry
The king of Twitter talks tech and tells us why 3D is more than just a gimmick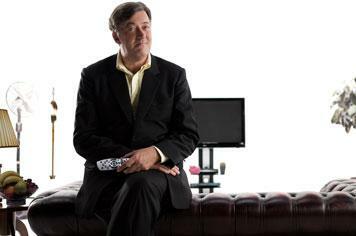 The king of Twitter talks tech and tells us why 3D is more than just a gimmick…
People get very cross about Apple and its users
There was an article in The Daily Mail saying that anybody who owned Apple kit was just a media poser, yet nobody has written an article saying Android users are all w*****s. The annoying thing is that it's not style versus substance. The style is the substance.
Sky is leading the way with 3D
Sky is making the technology available to the programme makers and giving them a platform on which to show it. No doubt they'll come up with fun and exciting ways of using it that people would never have imagined. The great thing is, apart from the TV, it isn't a huge upgrade. In terms of the Sky option you don't need anything more than the Sky+ HD box and service.
Toy Story 3 is a perfect example of 3D done properly
The story's so good you almost forget it's 3D. That's not a criticism, that's how it should be. It's the same with a film's musical score. When you forget it's there it's doing its job properly. There'll be a 'bedding in' period where everyone will be trying to make the audience duck away from floating titles but people will soon realise that has no value and doesn't enhance the story.
Stephen Fry explains everything you need to know about 3D television ahead of the Sky 3D channel launch on October 1st. Watch it now at www.sky.com/3d or on Sky Anytime.
Read the full interview in the November issue of Stuff magazine – out 30 September