My media blitz
[intro]Havng warmed up over the weekend, I'm preparing to for an all-out assault on your TV screens and radio waves. Apologies in advance[/intro]As so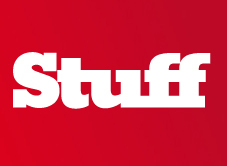 [intro]Havng warmed up over the weekend, I'm preparing to for an all-out assault on your TV screens and radio waves. Apologies in advance[/intro]
As some UK readers will know, I'm a bit of tart when it comes to the media. Basically, I'll talk about anything, on any media outlet, whenever people want me to. I just can't help myself. Hence me talking about gadgets on the BBC this weekend, then The Sopranos on More 4 News on Monday evening.
Well, now I'm going to add another dollop of self-publicity by informing you of my whereabouts over the next 24 hours (Tuesday 12 June)
At 7.40am I'll be appearing on BBC Breakfast (BBC1 and News 24) to talk about Facebook and the fact that it's proving immensely popular with all generations, not just teens. (Incidentally, we've set up a 'Stuff Magazine' group on Facebook – do feel free to join!)
At 8.45am I'll be returning to the Breakfast sofa to say the same things again. Looking slightly less tired.
At 12noon I'll be talking to Jo Whiley about the festival gadgets we used in our festival special vidcast.
And then I'll be retiring to my desk, to reconcile myself with the death of the Aqua interface, before heading up to the BBC Good Homes show in Birmingham for the weekend, where Stuff has a stand. On Saturday I even get to wear a badge that says 'celebrity' and share a stage with Anthea Turner. I'll be talking about Wi-Fi hi-fi; she'll be showing how to get stains out of your carpet. Fame, it seems, knows no bounds.