My Xbox LIVE app comes to iPhone and iPad
Don't think you'll be getting all the features seen on the Windows Phone app, though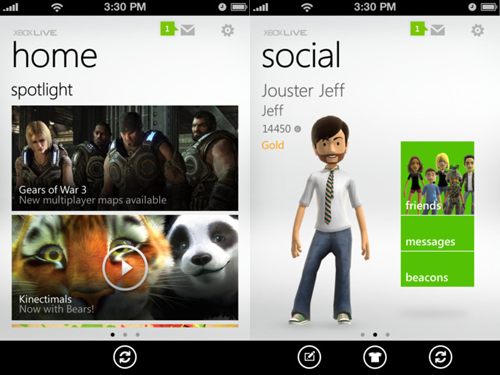 Sneaky sneaky Microsoft. With the Xbox 360 and Xbox LIVE dashboard update came news of a shiny new Windows Phone companion app with tons of functionality: like searching for music, movies and games from your handset. No such luck for iPhone and iPad users with the My Xbox LIVE app which went live on the App Store today – and 'Droidsters have been left out in the cold entirely.
The iOS app – the first Xbox app for iPhone and iPad – lets you chat to Xbox LIVE friends, edit your profile and Avatar and track and compare your gaming achievements with a list of recently played games.
Obviously Microsoft wants to give Windows Phone users a little something extra but keep an eye out on the iOS app – we wouldn't be too surprised if it apes the Windows Phone offering with features like second screen gaming info before long.
You may also like
Xbox 360 dashboard update – Need to Know
Apple's top iPad apps for Christmas video (Part 1)
Apple's top iPad apps for Christmas video (Part 2)