The NEC Medias W gives you two screens for the space of one
Is the Japanese company prepping a dual-screen phone for this year's MWC? And if it is, can it possibly work?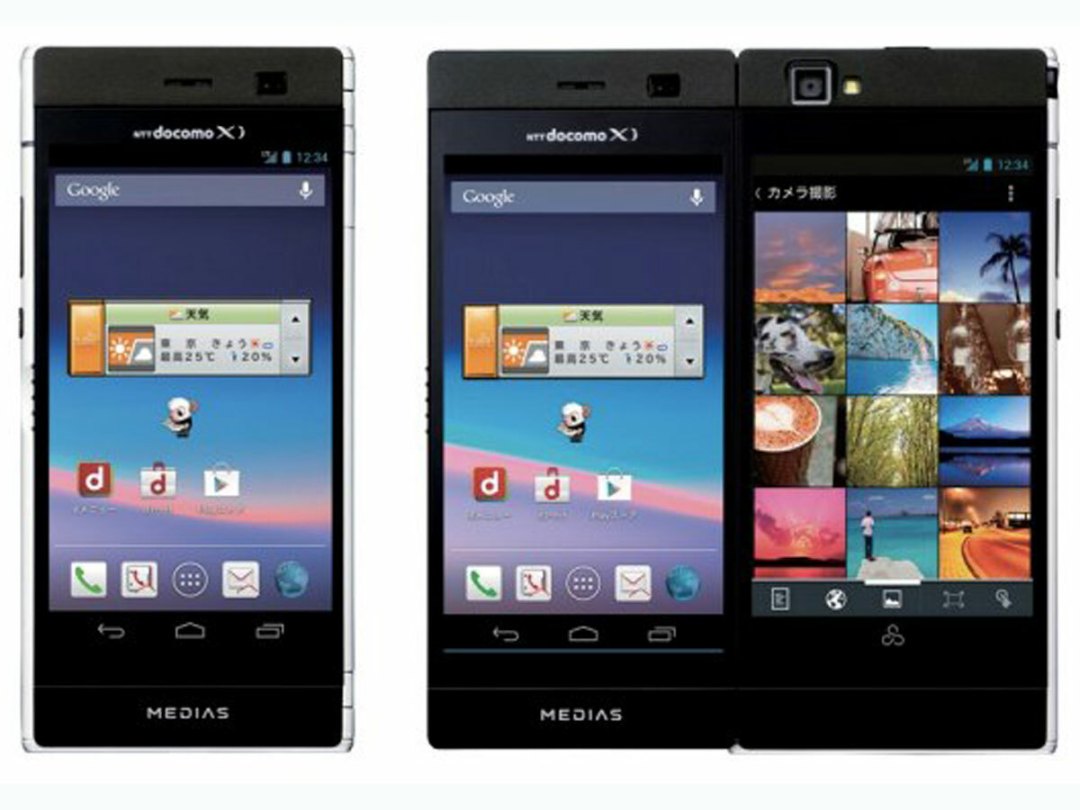 As mobile screen sizes grow – with the likes of Sony's 6.4in Xperia – but pocket space stays the same there's only one way to turn, and bend – dual-screens. Enter the NEC Medias W dual-screened folding mobile.
Just a concept at last year's Mobile World Congress, we expect to see this final version of the double displaying handset at MWC 2013 in February, before its April release. In fact we're positively eager to give dual-screen multi-tasking a go on these 4.3in 540×960 displays. Will the 1.5GHz dual-core processor and 1GB RAM be able to handle us watching a film on one screen while reading emails on the other? And can our eyes filter out that bezel gap when we use it as one big screen for web browsing? Or will we need to wait for bendable screens that do away with bezels?
Check back soon to hear our hands-on opinions of this Jelly Bean toting glimpse at one potential future for mobiles.
[via Enagdaget]
You might also like
Would you pay £46 a month for 20GB of 4G data?
Got a 3D printer? Print yourself a robot friend