Need to know – Intel Atom Moorestown
The latest generation of Intel's netbook chip is aimed at smartphones and tablets – and brings with it 1080p and massive battery life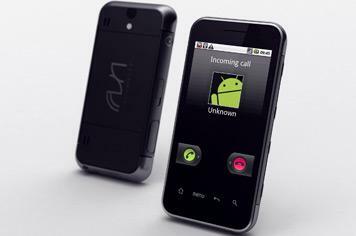 We're don't normally drool over microchips – and we're not about to start. But you're going to be hearing the word Moorestown (the codename for Intel's newly announced Z-series platform) quite a lot in future, so it's worth knowing a few things…
It's for smartphones and tablets
Intel's original Atom chip was synonymous with netbooks, but the new version has been designed with even tinier devices in mind. Two flavours of the processor are being made – a 1.5GHz version will head for Android and MeeGo smartphones (possibly with others to follow), while its 1.9GHz big brother is cosying up to the tablet revolution.
Moorestown means more battery
Ten days. Not hours. Days. That's how long Intel says your phone's battery will last if it's rocking a Moorestown. And while that's clearly in standby, the chip also reckons it can pump out tunes for two days straight or browse for five solid hours. Video playback also comes in at four to five hours.
We're taking 1080p on the road
That video is 1080p. The next generation of smartphones and tablets won't have screens big enough to enjoy it fully, but they will be able to output it in 1080p, thanks to the integrated on-board graphics. From what we've seen, it's crisp, smooth and can even take care of complex on-the-fly renders in games at high frame rates.
Intel is keen to reassure us that multitasking is on. And multiple windows. And multipoint video conferencing (that's split-vision live video to you). Nice to see that someone's keen to get this right out of the gate. Not that we're naming any names here…
We'll get 'the full internet experience'
If you can do it on a PC, you'll be able to do it on Moorestown. That's the message from Intel. And while it might not be able to deliver everything at launch, we have been promised full-def YouTube streaming and support for lots of runtime environments (Flash, anyone?). Access to the mobile web will be as unfettered the internet on your computer. In miniature, though, obviously.
Availability of devices (and who's going to be making them) is a bit fuzzy, but apparently we'll see some tablets launching this summer, with smartphones to follow.