Need to know – PlayStation Plus
The PS3 has gone a bit Xbox Live Gold with PlayStation Plus, the premium online service for Sony's black box of tricks. Confused about what you'll be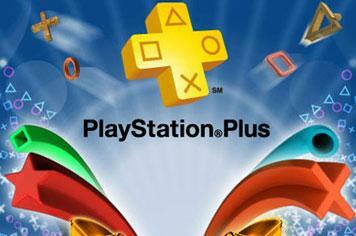 The PS3 has gone a bit Xbox Live Gold with PlayStation Plus, the premium online service for Sony's black box of tricks. Confused about what you'll be getting in return for your cold hard cash? Read on and we'll feed you fact porridge till you burst.
Firstly, what does it actually deliver?
Well, the real reason to get excited about PlayStation Plus is the fact that it serves up all sorts of premium and exclusive content – including full games, themes and avatars. You'll also be able to trial selected games and Blu-ray releases for an hour, for free.
Anything else?
It also downloads a selection of stuff for you automatically, including updates for the PS3 hardware and any games you're playing.
Do I get to keep all this stuff?
Some, yes. Other content that you've downloaded will become unavailable when your PlayStation Plus subscription expires.
Couldn't I just pay for these things as I see fit? A pay-as-you-go approach?
Sony claims that PlayStation Plus offers "at least £200" worth of premium content and games per year, plus early access to demos and beta trials. So the idea is that you're getting more than your money's worth.
And how much?
£40 for 12 months, or £12 for 90 days. So similar pricing to an Xbox Live Gold subscription.
Anything else I need to know?
You need to be over 18 and have a Master Account on your PS3 in order to purchase PlayStation Plus. You'll also need a credit card to pay for it. Oh, and a connection to the Internet, obviously. Well, duh.
More stories on Stuff.tv
– Gadget flashback – PlayStation
– PlayStation Move – first look