Need to know – Sony 3D content
On the eve of the World Cup, Sony is unleashing a torrent of 3D content including WipEout HD, Spider-Man and Jimi Hendrix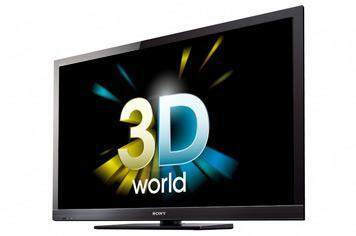 Got the 3D bug? You will now, with Sony finally dropping its expected haul of 3D games and video.
PS3 users will be able to download WipEout HD, SuperStardust HD, PAIN and MotorStorm Pacific Rift (demo only) from the PlayStation Network for free from tomorrow. The catch? You'll have to pick up a 3D Bravia TV to get them free.
The Bravia 40in HX803 will be on sale from tomorrow, with the LX903 and HX903 coming soon.
That'll be followed by the launch of Cloudy With a Chance of Meatballs on Blu-ray, available from Monday, though the PS3's 3DBD update is scheduled for later in the year. We're also on a promise for future 3D Blu-rays – the next Spider-Man movie, The Green Hornet and Resident Evil: Afterlife are all slated for release this year.
There'll also be music content from Shakira, SIA and Jimi Hendrix.
Sony announced that panoramic pics snapped on its NEX-3 and NEX-5 cams can also be viewed in 3D on a Bravia 3D telly, and punted a 3D Vaio laptop to release later in the year. Watch this space…
More stories on Stuff.tv
– 3D Blu-ray confirmed for 2010
– Video – Fujifilm 3D W1 camera
– Review – Fujifilm 3D W1 camera
– Sony 3DTV to come with free games