New Gears of War game coming
Teaser artwork of sequel revealed – and we can expect more info next week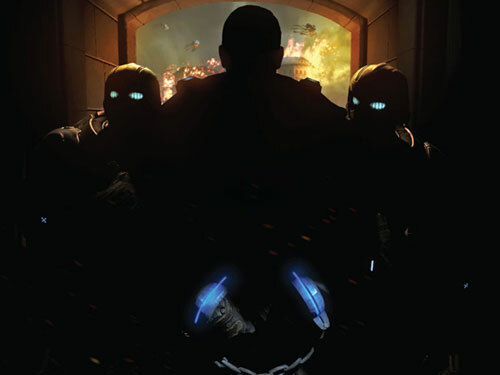 It seems that there's another Gears of War title in the works – although the first image reveals very little about the game.
Given the success of the Microsoft-published, Epic Games-developed Gears of War trilogy, it's hardly surprising to see that there's another instalment on the horizon – despite the first three titles (all on Xbox 360) seemingly ending the story of the Locust emergence.
The first teaser image – as seen on the cover of the next edition of Game Informer, shows what appears to be a COG trooper in chains, being led by a couple of other COGs. We can't see who the captive is because he's in silhouette… but could it be Marcus Phenix in a prequel game? Phenix started the first Gears of War title in jail, after all.
We're bound to find out more at E3 next week, so stay tuned.
You may also like
5 of the best albums for your street party
Microsoft set to announce Xbox Music Centre at E3
Xbox 720 rumour round-up