New iPod Touch to sport 2MP camera
Tinhte, the Vietnamese tech site that has already leaked shots of the iPhone 4 and new plastic MacBook (the day before it went official), has just put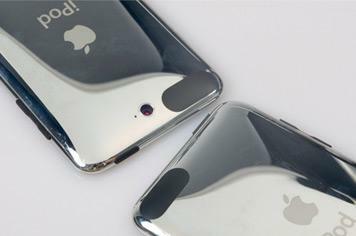 Tinhte, the Vietnamese tech site that has already leaked shots of the iPhone 4 and new plastic MacBook (the day before it went official), has just put up a load of shots purportedly showing the next edition of the iPod Touch. And it's got a camera!
The photos, which look pretty dead-on, show a slim aluminium unibody iPod Touch with 64GB of storage and a small camera. Apparently the sensor model shown on the images boasts 2MP. Aside from that, the Touch appears to be fairly similar to the current model: sleep button on top, volume control at the side, headphone jack at the bottom.
We'll bring you more on the new iPod Touch as we get it.
Via: Tinhte