New iPods? About time…
[intro]Apple looks set to unleash a new generation of iPods tomorrow, but will they really be touch-sensitive?[/intro] I'm just back from two weeks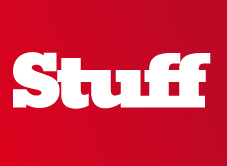 [intro]Apple looks set to unleash a new generation of iPods tomorrow, but will they really be touch-sensitive?[/intro]
I'm just back from two weeks holiday to find that all's changed in the world of tech. For a start, Nokia has launched its new games, music and maps download service, Ovi, while Sony has pulled the plug on its dismal Connect download store.
And Apple? Well, it's finally allowing us to download (a small selection of) TV shows from UK iTunes store. No official news on the iPhone's European launch but it seems that iPhoneSimFree have managed to unlock the phone – I've dropped them a mail and hope to test the software out soon.
But the big news is that Apple looks set to release a new generation of iPods at an event tomorrow night. Naturally, I'll be there to blog it live as the facts unfold… but what fun are facts without lies and rumours?
As usual, we know nothing for certain, but here's my roundup of the whispers:
So, have I missed anything? What would you like to see? An Wi-Fi iPod hi-fi, perhaps? A 160GB iPod killer?