New iPods to arrive on Wednesday?
[intro]Apple's asked us to attend a launch next Wednesday and the iPod-based invite has sent my speculation sensors into overdrive[/intro] Until thi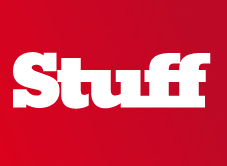 Until this morning I had nothing in my diary for next Wednesday except a date with a six-pack of Red Stripe and a good session on Bioshock, but a visit from the postman has changed all that.
Judging by the invite (pictured) Apple's latest launch is almost guaranteed to be iPod-based, with my money going on some sort of widescreen video iPod to go with the video downloads that were launched on iTunes today.
A touchscreen iPod running Mac OS – similar to the iPhone's iPod functionality – has been rumoured ever since the Jesusphone made its debut in January and blogs and internet rumour dens have been buzzing with speculation. My wish list would be satisfied if Apple unveiled a large capacity flash-based 'Pod with all the cover-flow loveliness of the iPhone. Not too much to ask, surely?
Also being mooted by the Apple freaks of the web is a new Nano. Personally I don't think this one is anywhere near as overdue as an update to the video iPod, but supposed leaked pics were swiftly whisked off any websites by Apple's legal team. Bit of a giveaway, don't you think?
Of course, as with any music-based Apple announcement there's also the obligatory 'Beatles on iTunes' rumour. This time it's bolstered by the inclusion of the phrase 'The beat goes on' at the bottom of the invite. All perfectly innocent you might imagine; but apparently those were the exact same words that signed off The Beatles' last press release. Besides, Paul McCartney does seem awfully chummy with iTunes of late.
We're planning to cover the whole lot live, hopefully with a hands-on video of whatever goodies the Apple gods bestow on us, so keep your peepers on Stuff.tv.