New plastic MacBook official
Yesterday we got our first glimpse of the new MacBook via a Vietnamese leak – and it turns out those Far Eastern tech-detectives were right on the mon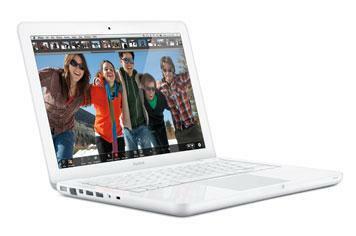 Yesterday we got our first glimpse of the new MacBook via a Vietnamese leak – and it turns out those Far Eastern tech-detectives were right on the money, because today the Apple online store is showing off a brand new white unibody MacBook.
At first glance the new model looks much the same as the old one. Cosmetically, it's identical as far as we can tell: same 13-inch screen, same shiny white plastic body, same ports and glass multitouch trackpad.
It's under the skin that the MacBook has been given a tune-up. The old 2.26GHz Intel Core 2 Duo processor has been replaced with a 2.4GHz version, and there's now 2GB of memory and a 250GB hard disk drive. Graphical power has also been boosted thanks to the inclusion of an Nvidia GeForce 320M card.
Perhaps more exciting still is the new battery, which ups mobile life to 10 hours from 7 hours. Of course, that figure will vary depending on how hard you're working the MacBook.
Fancy it? It's on sale now at the Apple online store, priced at £850.