News Nugget – Bose launches Bluetooth headset
Audio supremo Bose has turned its hand to the lowly bluetooth headset, but will it dazzle?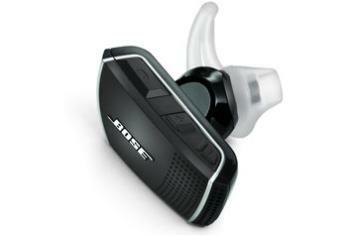 Deluxe audio firm Bose has had a punt at its first Bluetooth headset, so one of your ears could soon be experiencing sonic excellence (reception dependent, we'd imagine).
The headset features Bose TriPort acoustic headphone structure and Adaptive Audio Adjustment technology to adjust in-call voice levels automatically depending upon ambient noise.
Bose promises its StayHear tips will slot into your lugholes securely with no need for an unsightly earhook. Good news for self-conscious power-talkers.
It's out in the states next month for around $150, expect to see it over here soon.
 – 10 of the best concept phones
 – Need to know – Sony Ericsson LiveView
 – Fast facts – Airphonic Wirefree