News Nugget – HP Slate goes official
HP's long-awaited Windows 7 tablet gets a price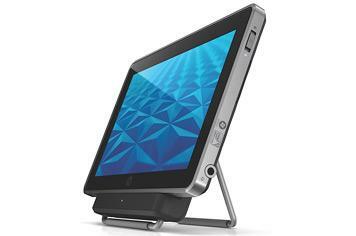 Feels like ages since Steve Ballmer stood on a stage at CES and prodded away at a Windows 7 tablet called the HP Slate, doesn't it? That's because it has been ages.
The wait hasn't been in vain, though. HP has finally gone official with the Slate, and priced the 8.9in, 1.86GHz, 64GB SSD-packing tablet at US$800 for its US launch.
It'll also have 2GB of RAM and handle 1080p video. There are a pair of cameras (3MP and VGA), HDMI out and we hear that dock and case accessories will be bundled with the device.
No word on a UK release yet, but we're kind of holding out for an HP tablet running that nice new webOS 2.0.
More from Stuff.tv:
– HTC Windows Phone 7 handsets