News Nugget – JooJoo 2 to be Android-based
Remember the JooJoo? It's making a comeback (apparently)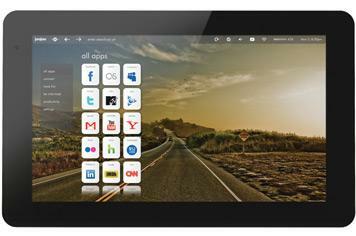 Truth be told, we weren't bowled over by the iPad's first real challenger, the JooJoo, so we could treat news of a second coming with a level of disinterest normally reserved for resurgent boy bands.
But the JooJoo wasn't a bad tablet; its main problem was a proprietary build Linux OS that wasn't as slick as the opposition and felt unfinished.
Now Gizmodo is reporting that the new JooJoo will run Android. Or rather that it will run an Android-based OS. That probably means no access to the Android Market, but it could also make the JooJoo experience a lot more palatable.
We'll reserve judgement until we see one in the flesh. Details are scant, despite the threat of an early 2011 launch, so don't hold your breath. But if the Backstreet Boys can do it, the JooJoo's certainly got a shot.
More stories from Stuff.tv