News Nugget – Olive unwraps 2TB O6HD
Olive's latest beauty holds up to 2TB of Beastie Boys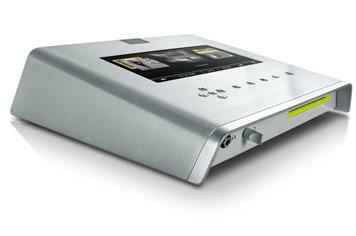 Olive's already impressed us enough to make this year's Stuff Cool List. But it's already getting its bid in for next year's definitive collection of class. That bid comes in the wedged shape of the O6HD, a brushed aluminium stunner iced with a 10.1in screen, a handful of machined controls and an acid green CD slot drive.
The back panel hosts an array of ins and outs, including Ethernet (there's Wi-Fi too), HDMI, USB and the usual analogue candidates. And inside there's a 2TB drive, a mass of noise-cancelling padding and all the streaming, encoding and decoding tech your lossless files could ever want to frolic in.
Naturally, all this pleasure comes at a slightly painful price. We're still waiting for confirmation of the number of notes you'll have to pay in the UK, but Stateside Olive wants five thousand greenbacks (£3,145) for its new music server. Time to tighten up security on the Cool List 2011 selection room.
More from Stuff.tv
– News Nugget – Galaxy Tab price drop
– Beatles catalogue, meet iTunes
– Rumour Mill – LG Optimus Star
– Rumour Mill – Facebook launching Gmail killer
– 15 of the best motion-controlled game apps
– Need to know – B&O BeoSound8
– LG L-03C is more camera than phone
– Facebook fails to produce mythical phone