Next Big Thing – HTC 1
Did someone say iPhone killer? Not yet, but it would only be a question of time if HTC decided to realise Andrew Kim's designs for the "1" hand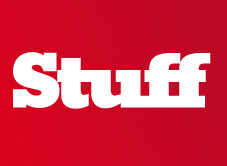 Did someone say iPhone killer?
Not yet, but it would only be a question of time if HTC decided to realise Andrew Kim's designs for the "1" handset.
"Would?" "If?" This doesn't sound promising
These renders were put up on the Design Fabulous blog. The designer has tried to make the point that with a bit more effort, HTC et al aren't that far off being able to genuinely build the long-awaited challenger to the iPhone. And we think he's succeeded, too.
Pretty pictures don't make a good phone
Correct, but there are plenty of nice touches here. Part of the casing folds out to form a kickstand for watching movies or using the phone as an alarm clock, for instance.
I suppose it makes phone calls, too?
It does, and plenty more. Kim has seen fit to redraw the Sense UI, too. What he calls Sense Mono chimes more closely with the minimalist feel of the device.
So, are they giving him the job?
Well, his idea for UV light that beams from the inside of the device to clean bacteria off the outer surface is a bit far-fetched, but we'd be surprised if someone in HTC's design labs isn't biting his nails today. Just don't expect it to launch in time for Christmas.
[via Engadget]