Next Big Thing – printed computers
The world's first printed sticker monitor hails a brave new future for 3D printing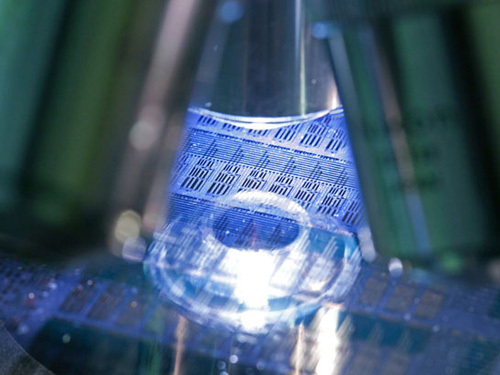 That must be one huge printer.
Surprisingly not, these are stickers that have been printed to stick on food and monitor its state in transit. The exciting part is that the stickers include memory, logic and even battery all in one print.
Why does that help me though?
Think about the potential for future home printing. Once 3D printers become common in the home you'll simply be able to download a new hardware update for your computer or TV and print it out at home. The new upgradable ES8000 TV's from Samsung show how the future will be about wasting less and upgrading more.
I want.
And you shall get, just not that soon. These printed smart stickers should be in production sometime next year but it'll be a while before they make it into commercial production. But with costs as low as US$15 for these even now, our upgradable future looks excitingly affordable.
You may also like
Nokia Lumia 910 to have 12MP camera
Nokia Lumia 800 update to fix audio and camera issues after battery fix
Sony CyberShot DSC–TX200V brings super-slim camera superpowers