Next Big Thing – talking tyres
Er, what?Tyres that talk. Or communicate electronically, to be more specific. The tech was developed to help tyres tell the computer in your car they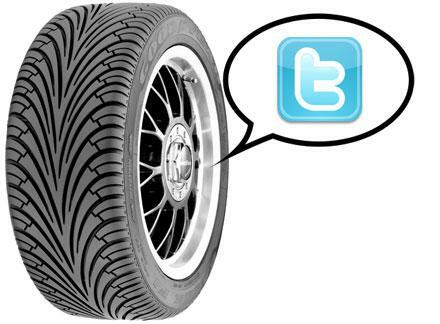 Er, what?
Tyres that talk. Or communicate electronically, to be more specific. The tech was developed to help tyres tell the computer in your car they need more air. The car tells you, you pull over at Leigh Delamere service station and… well, you get the picture.
So far, so boring…
Isn't it? But that's because no one considered what else the tech could be used for. The communication between the tyre tag and the sensor is unencrypted, meaning…?
… meaning this isn't getting any more interesting?
No! Meaning it could be used for geolocation. Your car could tell you how far away the nearest petrol station is before asking your satnav how to get there. Or they could report into a location-based services like Foursquare.
So I can become the mayor of Leigh Delamere services?
Exactly. Imagine how much more exciting the lives of road warrior middle management types is about to become. When the kids ask whether you're nearly there, you can get the car to give them a fact smack to shut them up. Admittedly, it's not without a few creases that need ironing out – your boss or wife could find out exactly where you'd been, in theory, as could the police. And it could be hacked for malicious purposes. But you'd be mayor of Leigh Delamere service station. And how cool would that be?