Next-gen Flip MinoHD gets a spec boost – more memory, HDMI on board
If you were thinking of buying a Flip MinoHD in the next few weeks – hold up. Flip Video has announced its preparing to launch a next-gen additio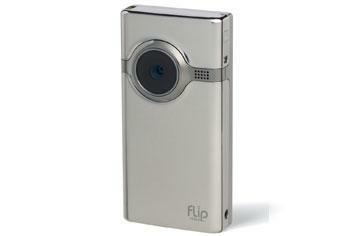 If you were thinking of buying a Flip MinoHD in the next few weeks – hold up. Flip Video has announced its preparing to launch a next-gen addition of its popular pocket camcorder, complete with a considerable boost to its spec sheet.
Set to hit shops from 8 April, the new Flip MinoHD will double its memory capacity to 8GB for up to two hours of recording in 720p HD.
It'll also get a larger screen, jumping from 1.5- to 2-inches, pack a slightly rounder design and finally feature an HDMI output for playing your videos out on to your HD TV.
You'll be able to pick up the updated MinoHD for £179.99 once it hits shop shelves, but the 4GB MinoHD will remain on sale as well if you want to save pennies on a cheaper version.
Check out what we thought to the original Flip MinoHD in our hands on video and give us your thoughts below.