Next Issue all-you-can-read magazine app lands on iOS
The Netflix of magazines is here to give American iOS users more digital words than could possibly be consumed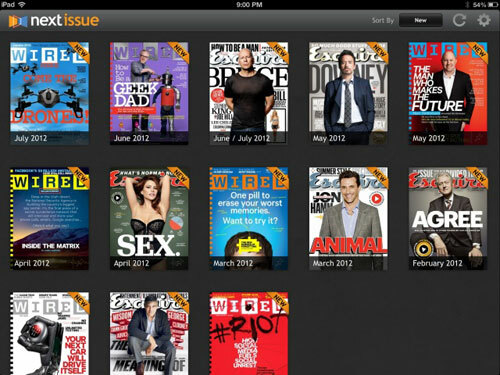 Next Issue has landed on iOS to give US users a Netflix style pay-per-month subscription service for magazines. The Android app version was out over three months ago in a rare wait for iOS users.
Next Issue combines five big players in American publishing: Condé Nast, Hearst, Meredith, Time, and News Corp. That means a library of 39 bi-monthly, weekly, and tabloid titles for US$15 per month or US$10 per month for just bi-monthly offerings. So while you can get your hands on names like The New Yorker, Esquire, GQ, Vanity Fair, Sports Illustrated and Popular Mechanics now, the plan is to double the number available by next year, and to go international with the app.
The app is free to trail for 30 days, so if you're US based, why not give it a go?
[Via Engadget]
You may also like
Apple Mac OS X 10.8 Mountain Lion Gold Master lands for devs
The bleeding edge technology shaking up the Olympics
Kickstarter UK arriving this autumn