Nexus 5 press shots give us a glimpse under KitKat's wrapper
UPDATE: Even Google leaks the handset on its Play store, confirming the 16GB version will cost US$349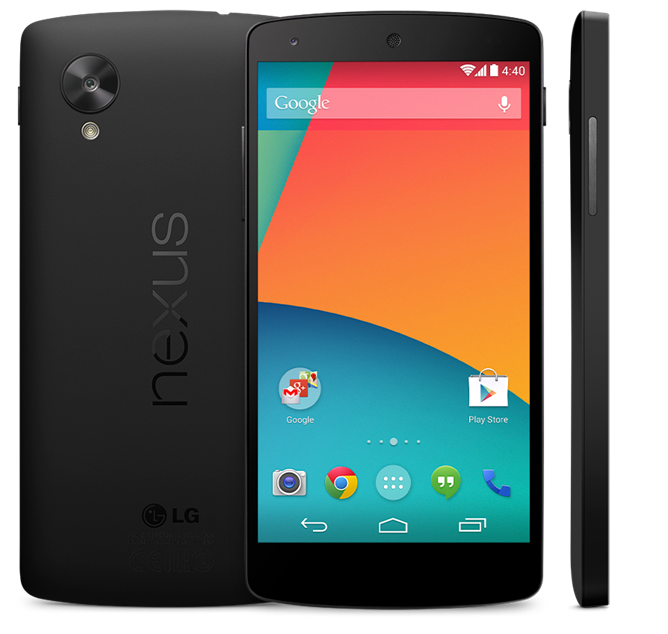 New press shots of the LG / Google handset have appeared, showing off the newest Nexus in all its glory – and sources point to October 28th as the date we'll finally be able to get our hands on one.
The images show a new launcher and a redesigned camera icon for KitKat. Hangouts will be the default messaging app, killing off the dedicated SMS app.
Almost time for a KitKat
The latest pictures reveal more about KitKat, and Google's plans for the next version of Android.
It seems messaging is getting an overhaul, with texts being found in a new version of the Hangouts app, and there are also rumours of an 'always on' listening feature similar to that in the Moto X.
There's also a new launcher, believed to be called 'Google Experience', and some swanky new icons on display.
UPDATE: Even Google has got in on the act, leaking the handset on the Google Play Store. It confirms the price will be $349 for the base 16gb version – although no word on availability, and the mistake was quickly rectified.
For our full roundup of the Nexus 5 rumours, click here.
For more info about Android KitKat, click here.
[Source: Mobilesyrup]