Nike Amp+ review
[intro]Distracting me from the burning lactic hell of running recently has been Nike's latest jogging gizmo, the Amp+ watch. Is it worth a place in y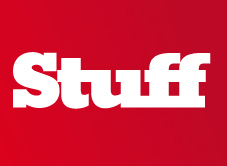 [intro]Distracting me from the burning lactic hell of running recently has been Nike's latest jogging gizmo, the Amp+ watch. Is it worth a place in your P.E kit?[/intro]
I like the Nike+iPod system, particularly as I can use it with my comfy old trainers thanks to the SwitchEasy runaway (above, middle). But now Nike wants me to extract another £60 from my Daley Thompson piggy bank to pay for its new Amp+ watch.
One of the last things I've been craving while stumbling red-faced through parks is a new watch. Some new legs, perhaps. But the Amp+ makes sense –instead of fumbling in your pocket for your Nano, the Amp+ lets you skip tracks, get voice feedback and play your powersong while telling the time into the bargain.
Annoyingly, the first thing you have to do is cut the watch to fit by measuring your wrist and taking some scissors to the strap. Why not just give it a standard adjustable strap? It'd ruin the minimalist looks I guess.
One of the charms of the Nike+ system is its user-friendliness and the Amp+ is no different. To set it up you just connect the receiver to your Nano, go into the 'Remote' section of its Nike+ menu and you're connected. A dog could do it.
You'll wish you had octopus arms when using it though – it's not ideal pressing buttons on your other wrist while running, although it is much easier to change tracks than fishing your Nano from your pocket. And it works well – the front buttons give you one-button track navigation, and the side buttons bring up the time, voice feedback and your Power Song.
My main issues with the Amp+ are: I wouldn't use it as a normal watch because you have to press a button to bring up the time on the LED, the display is hard to read in bright sunlight and it gets scratched a bit easily.
And then there's the price – starting from scratch the Nike+iPod and Amp+ kit costs £140. It should really be under £100. But more than compensating for this is the fantastically geeky thing it lets you do – control your iPod at home via your watch. An ideal Christmas gift maybe? A bit patronising, but probably fair.