Nikon 1 J2 unveiled
Third model in Nikon's compact system camera range features Creative Mode shooting and sharper screen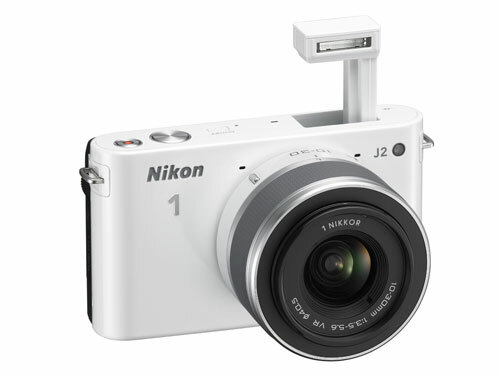 We were enamoured with the Nikon 1 J1 (read our review to see exactly why), and now the Japanese firm has given it a new big brother. The Nikon 1 J2 has just been announced, alongside a fresh supply of accessories.
The J2 looks outwardly similar to the J1 – and shares the same 10-megapixel sensor – but there's a sharper LCD screen on board (still 3-inch, but 921,000 dots as opposed to 460,000), as well as a new Creative Mode shooting setting. This lets you use a variety of Instagram-style filters, and adds them pre-shutter so you can preview the effects before taking a photo. It also features a panoramic mode to make sweeping vista shots idiot-proof.
Features we've seen on the J1 remain: Smart Photo Selector helps out with action shots. It records 20 hi-res images at a single button press, and automatically selects the best five. Motion Snapshot simultaneously records a slow motion movie and a still image, then combines them to create "an evocative moving photo, capturing the story of a moment like never before".
Alongside the camera comes a new waterproof case, the WP-N1 (out mid-August, price TBC), which allows you to descend up to 40 metres below the waves with the J2 (or J1). There's also a new 11-27.5mm zoom lens (out September 6th, £180), designed for ultimate compactness: twist it to extend the lens to full size and it'll switch on the camera at the same time.
The Nikon 1 J2 will go on sale September 6th, priced at £500 with a 10-30mm kit lens, or £650 with 10-30mm and 30-110mm lenses.
You may also like
Nikon Coolpix Android camera incoming?
Let the Urban Cultivator grow your herbs for you
5 of the best multi-purpose iPhone accessories