Nikon D3100 hands-on photos
After finding out about the Nikon D3100 yesterday, we went to take a closer look at this newbie-friendly DSLR. The D3100 packs in a 14.2MP CMOS senso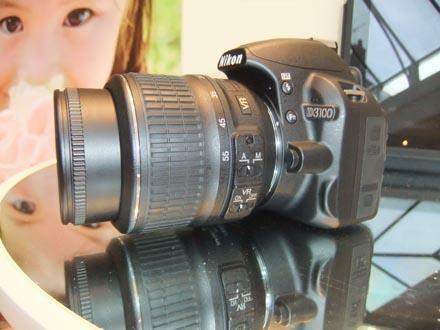 After finding out about the Nikon D3100 yesterday, we went to take a closer look at this newbie-friendly DSLR.
The D3100 packs in a 14.2MP CMOS sensor, 11-point autofocus and full 1080p HD video recording, but still manages to be quite lightweight (in DSLR terms) at just 505g without lens but including battery.
For £500 you get the body only, or for £580 you get this 18-55mm (VR) Nikkor lens with optical image stabiliser.
The 3in LCD monitor on the back combined with Live View make for flexible shooting and an easy transition from using a camera with just an LCD screen, to one with an optical viewfinder. Under the flap on the left side nestles an HDMI output for viewing your handiwork on your TV.
The control layout on the back is similar to higher-end Nikon cameras, but a little more streamlined.
Without an LCD display, things are kept simple on the top with just a big mode selection dial and a handful of other controls.