Nintendo 3DS gets February launch
Nintendo has just sent us a press release in Japanese. As we don't speak Japanese, we couldn't glean much from that, but Ninty's UK bods have been go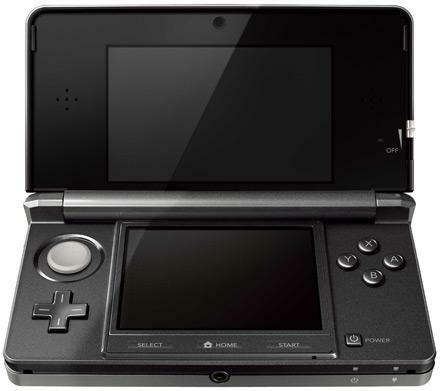 Nintendo has just sent us a press release in Japanese. As we don't speak Japanese, we couldn't glean much from that, but Ninty's UK bods have been good enough to precis the information within in English – the 3DS launches on 26 February, 2011, for ¥25,000 (£190).
We'll get a European (and UK) launch in March 2011. There are also "an array of fun and interesting features", not least the prospect of glasses-free 3D handheld gaming.
It'll be available in the two colours you see here (aqua blue and cosmo black) and will be able to grab DLC games from an online store. It may also support video streaming, though it doesn't sound like this will be universal, at least to begin with. And it has a built-in pedometer.
Best of all is its ability to automagically create Mii avatars from 3D photos taken on the handheld. And Mii Plaza will let you collect other Miis from nearby 3DS owners. Plus there's in-game web access, AR card gaming and a diary app.
And, of course, there's a book reader. In case you can't find your laptop, tablet, smartphone, ebook reader or plain old paperback. That may be overkill, but the rest looks exciting, no? Roll on, March.