No-one can defeat this Rock Paper Scissors robot
But we hope one day for the honour of travelling to Tokyo to do battle with this most respected of champions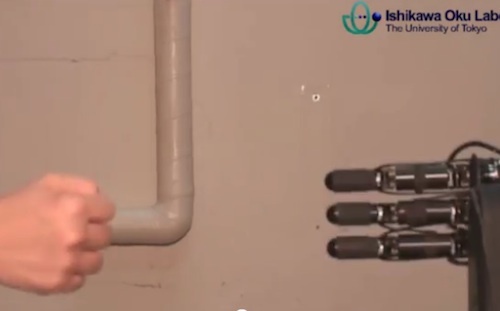 These new high-speed motion-control robots being built in Japan not only win at rock, paper, scissors 100% of the time but they do this by making Kinect look like someone trying to run a marathon after a Man vs Food attempt.
The Janken robot, in the Ishikawa Oku lab of the University of Tokyo, takes just one millisecond to read what the human hand will choose via a vision sensor, recognise the shape it's making and then play the hand that will beat it. Unbeatable.
One YouTube commenter asked what would happen if the laboratory pitted two Janken robots against each other. Our heads just exploded thinking about it.
[via Tech in Asia]
Apple Podcasts app is available to download now
Sony HD action camera makes its online debut
Become Batman on a budget