Nokia Lumia 920 to have 8MP PureView camera and wireless charging
Wireless charging? Check. 32GB of storage? Check. PureView camera? Check.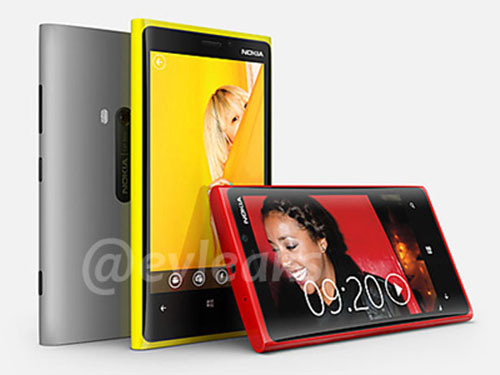 Ahead of Nokia's big reveal on Wednesday, a few surprises have been unearthed about the hotly anticipated Windows Phone 8-powered Lumia 920.
As Nokia's next flagship smartphone, set to be unveiled alongside the Lumia 820, we knew that the Lumia 920 was going to be a bit special – and The Verge has confirmed our suspicions ahead of the probably swanky New York launch event.
You'll reportedly be able to charge it wirelessly, saving you from digging out that elusive USB cable, and it's going to have a 32GB of storage, so you can download content until it's coming out of your ears.
But the cream of the crop is further confirmation that the Lumia 920 will feature a slice of that PureView camera cake revealed at Mobile World Congress. Granted, the Lumia 920's 8MP snapper isn't on par with the 41MP monster seen in Nokia's 808 PureView Symbian phone, but image stabilisation and some a dollop of oversampling should ensure photos look spiffing. Just how spiffing is the question we'll be answering when we get our hands on it – stay tuned.
[via The Verge]
Next Motorola smartphone could have an edge-to-edge display
Will we be saying goodbye to rubbish earphones with the iPhone 5?
Nokia to release Lumia Glory as successor to 610