Nokia rocks up to the Carling Weekend
[intro]After a stint at hard-rockin' Download back in June, Nokia's caught the festival bug[/intro] After a stint at hard-rockin' Download back in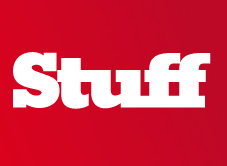 After a stint at hard-rockin' Download back in June, Nokia's caught the festival bug. The mud, rain, warm lager and questionable hygiene standards haven't put the Finns off and they're up for more at this year's Carling Weekend: Reading and Leeds Festivals.
The Nokia Rock Up & Play tent will be returning to the festival sites to host Q&A sessions and exclusive sets from The Enemy, The Maccabees, Shiny Toy Guns and The Noisettes – four of the coolest bands to spring on to the scene this year.
Razorlight, Red Hot Chili Peppers and the reformed Smashing Pumpkins headline the festival with Stuff favourites The Shins, Interpol and Kings of Leon also playing over the weekend.
To keep up with it all and make sure you don't miss Dinosaur Jr in the NME/Radio 1 tent Nokia is offering a mobile festival guide to download to your phone. It's Java based so is compatible with most mobiles and provides stage times, a map of the site and a personal schedule to add your favourite bands to. It'll even warn you if any of the stage times change. For more info go to www.rockupandplay.com.
Don't forget to head to the Nokia tent if you need to charge your phone or to keep the party going with the bar and late night DJ.
We'll see you down the front.