NoteBook Case turns your iPad into a MacBook Pro
Want an iPad keyboard that's as Apple as you can get? If Cupertino's not going to do it, these guys will.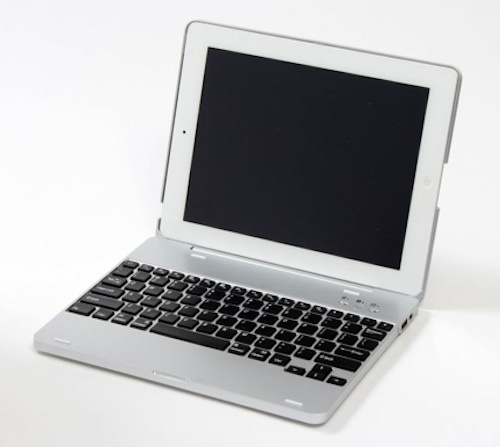 The iPad reigned supreme for a long time and the new, Retina Display-clad iPad is still top of our tablet list. But hybrids like Asus' Transformer Prime are getting their fair share of envious looks around these parts too.
Unless Apple gives us a big, detachable surprise with this month's rumoured MacBook Pro/Air refresh, it's up to tinkering gadgeteers elsewhere to come up with a decent keyboard dock for the iPad then.
This NoteBook Case is US$75 (£50) in Japan and gives you a Bluetooth, MacBook Pro-like keyboard, lithium-polymer battery to charge your iPad plus USB and mini-USB ports to give the Transformer Prime a run for it's money in the netbook sized hybrid stakes.
The case is made for the iPad 2 so we're not sure yet whether the chunkier iPad 3 will snuggle into it too. Now, to test out the depth of those keys.